Životní osudy
radiotelegrafisty a
střelce plk. v. v.
Jaromíra Bajera,
příslušníka 311. čs.
bombardovací
perutě RAF.
Obsah: cca 270 stran
textu, souhrn operační
činnoosti v tabulkách a
48 stran fototografické
přílohy s řadou
unikátních fotografií.
K dostání v
knižní distribuci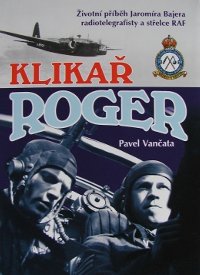 Detailed biography of
wireless operator
and air gunner
Col. rtd. Jaromir
Bajer, member of
No. 311 Czechoslovak
Bomber Squadron RAF.
Content: cca 270 pages
of Czech text, complete
list of his missions
and 48 pages
of b&w photos.
Can be ordered
on e-mail address
below

Život a válečná
služba Pavla
Bureše, rodáka
z Rohatce, který
sloužil v řadách
kanadského
královského
letectva.
Rozsah:
cca 50 stran
(včetně 3 stran
anglického souhrnu),
30 čb fotografií.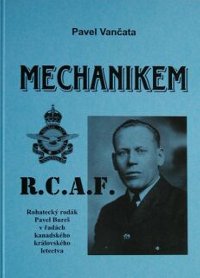 The lifestory
and war service
of Pavel Bures,
Czech imigrant
to Canada
where he joined
the RCAF.
Contents:
cca 50 pages
(including
3 pages of
English summary),
30 b&w photos.