NAME                             VICTORIES    UNIT      AIRFORCE

Spurling, Arthur Rowe                6        49 Sq.    RAF


Brown, Ewart C.                      -        48 T.Sq.  RFC
Curtis, Harry C.                     -                  RNAS/RAF
Darrell, Reginald                    -                  RFC Canada
Darrell, Robert V.                   -                  RFC Canada
Dickinson, Reuben M.                 -
Frith, Norman                        -                  RCAS 
Godet, H. Martin                     -
Godet, Lennock de Graaf              -        55 Sq.    RAF
Hutchings, Harold                    -                  RCAS
Leseur, Herman                       -                  RFC Canada
Montgomery-Moore, Cecil              -
Nelmes, Cyril                        - 
Roberts, A.E.                        -                  RFC Canada
Skinner, Willard M.B.                -        7 Sq.     RFC
Smith, Bernard V.S.                  -        27 Sq.    RFC
Stone, Stanley                       - 
Watlington, Joseph                   -        70 Sq.    RFC
Wilkinson, Bernard Logier            - 
Young, C.H.                          -                  RAF

Comments:
RCAS: Royal Canadian Air Service
RAF: Royal Air Force
RFC: Royal Flying Corps
RNAS: Royal Naval Air Service
Sq.: Squadron
T.Sq.: Training Squadron
---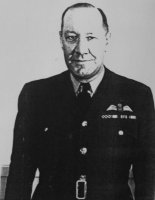 Lieutenant Arthur Rowe Spurling.
---
---
Sources & Literature
Franks, Norman - Guest Russell - Alegi, Gregory: Above The War Fronts (A Complete Record of The British Two-Seater Bomber Pilot And Observer Aces, The British Two-Seater Fighter Observer Aces, And The Belgian, Italian, Austro-Hungarian And Russian Fighter Aces 1914-1918), Grub Street, London 1997.
The Aerodrome, http://www.theaerodrome.com/aces/
Gleize, Jean-Paul: Aces, http://www.igleize.fr/aces/homeaces.htm
Bermudian Aviators-Help Wanted, Great War Forum, http://1914-1918.invisionzone.com/forums/lofiversion/index.php/...
---