Fuerza Aérea de la República Española

                                                    VICTORIES                      
NAME                                     CONFIRMED  PROBABLE  UNCONFIRMED  COMMENTS

Patriarca, Vincent Joseph                    2         -            -      1. 

Comments:
Vincent Joseph Patriarca (Vincenzo Joseph Patriarca) was born in 1914 in New York from Italian parents and was a neutralised American citizen. He went to Italy to learn the business of flying and enlisted in the Regia Aeronautica (Gustavsson, Håkan: Biplane Fighter Aces from the Second World War, http://surfcity.kund.dalnet.se/aces.htm). After the Spanish Civil War he returned to Italy and joined the Regia Aeronautica. During World War II he achieved one victory.
---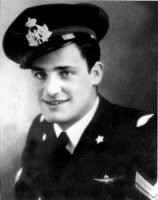 Vincent Joseph Patriarca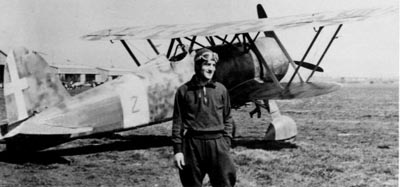 Vincent Joseph Patriarca in front of a Fiat CR.42.
---
Victories of the Fighter Pilots During Spanish Civil War

---
Sources & Literature
Dunning, Chris: Courage Alone, Hikoki Publications, Aldershot, 1998.
Massimello, Giovanni: Due Volte Asso, Storia Militare Nr. 49 Ottobre 1997.
Ries, Karl – Ring, Hans: The Legion Condor, Schiffer Publishing, 1992.
Šnajdr, Miroslav: Soumrak stíhacích dvouplošníků /1, Španělsko 1936-1937, Votobia, Olomouc 2001.
Šnajdr, Miroslav: Hořící Španělsko, Votobia, Olomouc 2001.
Gleize, Jean-Paul: Aces, http://www.igleize.fr/aces/homeaces.htm.
Gustavsson, Håkan: Biplane Fighter Aces from the Second World War, http://surfcity.kund.dalnet.se/aces.htm
---