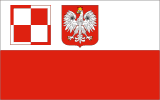 POLAND
The best Polish fighter pilots in the United States Army Air Force

NAME                    CONFIRMED  PROBABLE  DAMAGED    UNIT                 COMMENTS

Gładych, Bolesław Michał    10         0        0       61st FS (56th FG)    (+5 G)  1)
Sobański, Wacław Michał      4  [2+2]  1        4       334th FS (4th FG)    (+3 G)  2)
Lanowski, Witold             4         0        0       61st FS (56th FG)            3)
Urbanowicz, Witold           2         0        0       75th FS (23rd FG)    (+9 G)
Andersz, Tadeusz             1         0        0       61st FS (56th FG)

Comments:
G ... Ground Victories.

1) ... The PAF Report credited him with only seven kills. In the Report did not include three German aircraft destroyed in 1944 whilst flying with USAAF.
2) ... Sobański, Wacław Michał (Sobanski, Winslow Michael) was transfered from RAF to the USAAF (334th Fighter Squadron, 4th Fighter Group, VIIIth Fighter Command, 8th Air Force) and became a US citizen. According to 4th FG documentation, he was credited with five and one shared kills (including one on the ground). His official USAAF score was later changed to five and two shared destroyed, three of which were ground kills
3) ... The PAF Report credited him with only two kills.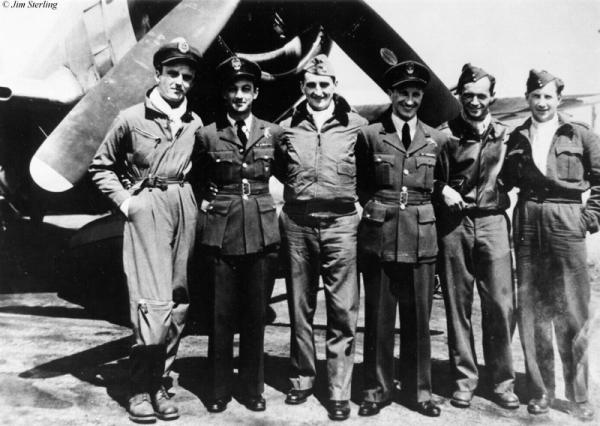 The photo shows L-R Boleslaw Gladych, Tadeusz Sawicz, Francis Gabreski, Kazimierz Rutkowski, Tadeusz Andersz and Witold Lanowski. Plane in the background is a Silver Lady.


Curtiss P-40 M "Kittyhawk" with call-code 188, most commonly flown by Witold Urbanowicz.
---
---

Copyright © Jan Josef ©AFAŘÍK
Generated: Mon Jan 2 10:38:05 CET 2006