NAME                                VICTORIES                    AIRFORCE

Monirak, Sisowat                        1                        Aviation Royale Khmere  

Comments:
On 21 March 1964 two Cambodian T-28Ds surprised a VNAF O-1 inside the Khmer airspace. The Cambodian flight leader, captain (Prince) Sisowat Monirak took a position behind the South Vietnamese and shot it down two miles inside South Vietnamese territory, killing the Vietnamese pilot and the US observer. Despite Cambodian propaganda presenting Prince Monirak as a hero, Sihanouk ordered the AVRK in the future not to pursue intruding aircraft over the border.
---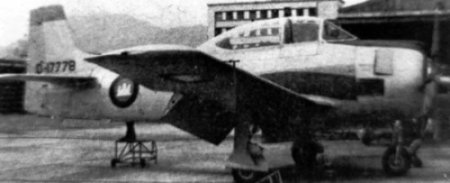 North American T-28D Trojan, Cambodian Air Force - Aviation Royale Khmere (AVRK)
---
Sources & Literature
Grandolini, Albert: Major su Sampong: On te Wings of the Hansa, Flying with the Aviation Royal Khmère, 1960–75, Part 1, in The Aviation Historian - Issue Number 33, October 2020.
Grandolini, Albert: Major su Sampong: On te Wings of the Hansa, Flying with the Aviation Royal Khmère, 1960–75, Part 2, in The Aviation Historian - Issue Number 34, January 2021.
Grandolini, Albert: Major su Sampong: On te Wings of the Hansa, Flying with the Aviation Royal Khmère, 1960–75, Part 3, in The Aviation Historian - Issue Number 35, April 2021.


ACIG Team: Far East Air-to-Air Victories, List of confirmed, claimed, and probable air-to-air victories scored by various pilots and air forces in the Far East since 1945., http://www.acig.info/CMS/index.php?option=com_content&task=view&id=49.
Gleize, Jean-Paul: Aces, http://www.igleize.fr/aces/homeaces.htm.
Grandolini, Albert - Cooper, Tom - Troung: Cambodia, 1954 - 1999; Part 1, http://www.acig.info/CMS/index.php?option=com_content&task=view&id=233&Itemid=47
---