Военно-воздушные силы Советского Союза


NAME                                                                 VICTORIES      UNITS    COMMENTS

Blagověščenskij, Aleksej Sergejevič  Благовещенский Алексей Сергеевич    9 [7+2]             7+16, 7+20, 8+2, 12+25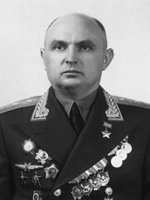 Aleksej Sergejevič Blagověščenskij


Polkarpov I-16 tip 5, 'black 5', pilot major Aleksej Sergejevič Blagověščenskij, Far East, End of 1930s.
---
Sources & Literature
Абрамов, Александр: Красные соколы, Лучшие Асы России, 1914 - 1953 гг., http://airaces.narod.ru/
Благовещенский Алексей Сергеевич, 18. 10. 1909 - 24. 5. 1994, Герой Советского Союза, Герои страны, http://www.warheroes.ru/hero/hero.asp?Hero_id=1915.
Бодрихин, Николай Георгиевич: Сталинские соколы, НПП Дельта, Москва, 1997.
Бодрихин, Николай Георгиевич: Советские асы. Очерки о советских летчиках, ЗАО КФК "ТАМП", 1998.
Быков, Михаил Юрьевич: Советские асы 1936-1953, http://avia-hobby.ru/publ/sovaces/sovaces.html.
«Герои Советского Союза», краткий биографический словарь. Том 1. Москва. Воениздат. 1987 г.
Polák, Tomáš - Shores, Christopher: Stalin's Falcons, The Aces of The Red Star, A Tribute To The Notable Fighter Pilots of The Soviet Air Force 1918-1953, Grub Street 1999.
---