K. u. k. Luftfahrtruppen & K.u.k. Seeflugwesen

NAME                                  VICTORIES      UNIT                  Position

Fiala Rittre von Fernbrugg, Benno         1          Flik 19               observer
Fritsch von Cronenwald, Johann Ritter     1          Seeflugstation Pola   observer
Heyrowsky, Adolf                          1          Flik 19               pilot
Klasing, Gustav                           1          Seeflugstation Pola   pilot


---
Air-to-Air Victories
Date
Unit
Aircraft
Pilot
Victim
e/a Pilot
Place
8.6.1915
5:15~
Seeflugstation Pola
Lohner L-48
Klasing, G.
Fritsch, J.
M.2
"Città di Ferrara"
Castracane, C.
De Pisa
Mantero
+ 6 unk.
over the Gulf of Carnaro near Lussino
4.5.1916
12:00
Flik 19
Hansa- Brandenburg C.I, 61.55
Fiala, B.
Heyrowsky, A.
M.4
above Gorizia
---
| | | | |
| --- | --- | --- | --- |
| Benno Fiala Rittre von Fernbrugg | Johann Ritter Fritsch von Cronenwald | Adolf Heyrowsky | Gustav Klasing |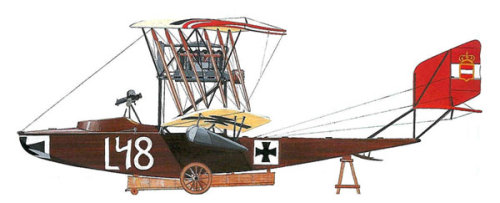 Lohner L-48, K.u.k. Seeflugwesen, Seeflugstation Pola.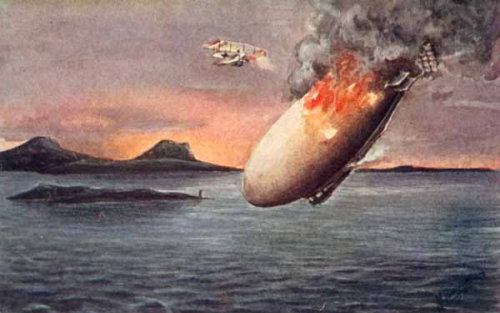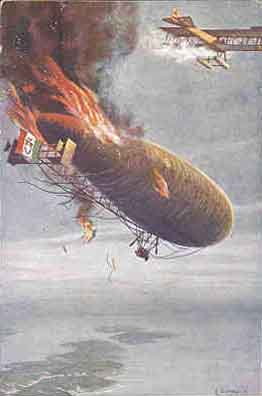 Aerial victory over "Città di Ferrara" (M2 derigible) by Lschlt. Gustav Klasing and Skdt. Hans Ritter Fritsche von Crouenwald in flying boat Lohner L48 - 8 June 1915.
---
Sources & Literature
Franks, Norman - Guest Russell, Alegi - Gregory - Above The War Fronts (A Complete Record of The British Two-Seater Bomber Pilot And Observer Aces, The British Two-Seater Fighter Observer Aces, And The Belgian, Italian, Austro-Hungarian And Russian Fighter Aces 1914-1918), Grub Street, London 1997.
Meindl, Karl: Luftsiege der k.u.k. Luftfahrtruppen – Italienische Front – 1915-1916 / Band 4, Selbsverlag Karl Meindl, Ansfelden 2003.
Mortane, Jacques: Les dirigeables tragiques, Editions Baudinières, Paris, 1938.
Zahálka, Jan: První vzducholodi sestřelené nad Jadranem, in Historie a plastikové modelářství, No. 1, 2008.
Ciceran, Marisa - Majarich, Mario World War I: First airship was shot down in Lussino, http://www.istrianet.org/istria/navigation/air/lussino-airship.htm.
Die Vernichtung des italienischen Luftschiffes Cittá di Ferrara, doppeladler.com - Plattform für Österreichs Militärgeschichte, http://www.doppeladler.com/kuk/cdf.htm.
Gleize, Jean-Paul: Aces, http://jpgleize.perso.neuf.fr/aces/homeaces.htm
How many Airships were downed by aircraft?, The Aerodrome Forum, http://www.theaerodrome.com/forum/showthread.php?t=7839.
Italian Airship Losses, The Aerodrome Forum, http://www.theaerodrome.com/forum/showthread.php?t=3079.
K.u.K. Kriegsmarine, http://www.kuk-kriegsmarine.at/.
Rosebud's WWI and Early Aviation Image Archive, http://www.earlyaviator.com/.
The Aerodrome, http://www.theaerodrome.com/aces/by_nation.php.
---